Well... not really... but I happened to be on the poster for RBE's Concert!
These posters were up all over town. They handed out little flyers, it was on the program, and it was on the ticket!
Then Shayla, the artistic director of RBE got a press release, and then it really was everywhere... It was on the schools
website
under the arts section
Then it showed up on the UVU home page... I got a screen capture of it.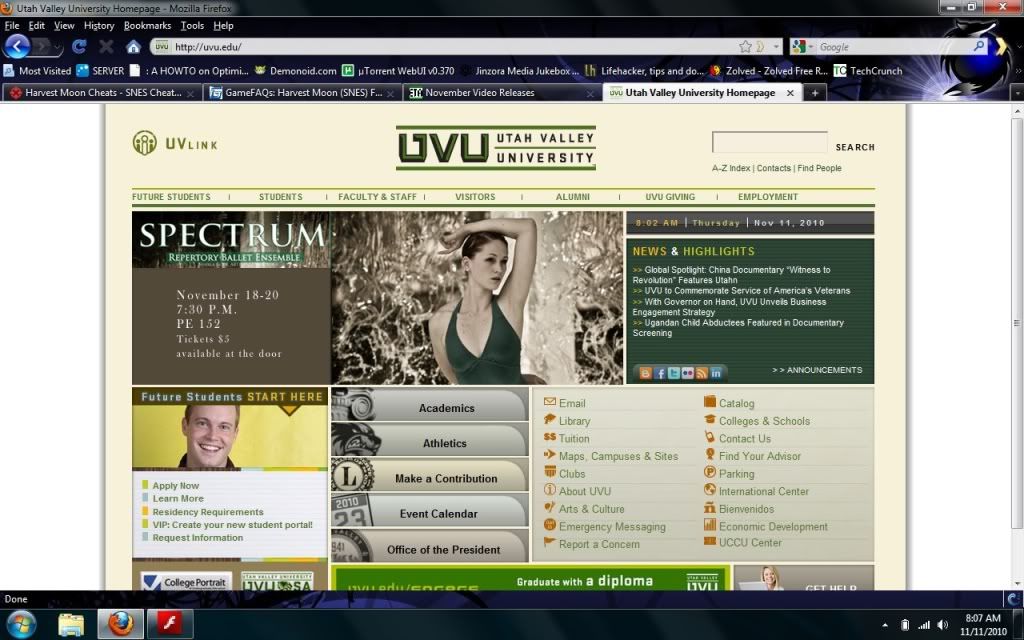 It even showed up in the
Daily Herald
. I haven't gotten a printed paper yet, but my parents are making me go to the Daily herald and see if I can get a copy.
Apparently there were other blurbs about it in other newspapers... but I don't know of them or where they are... Fun though eh? Thanks to
Hancock Photography
for taking such a sweet picture!
The Concert went well BTW... you really missed out if you didn't go... it was tons of fun!